Hey there, fellow high-rise dwellers! If you're living in our buzzing Hyderabad high-rise community with 894 apartments, you've probably noticed something fantastic – we've got not one, not two, but three badminton courts! Let's talk about why that's more than just good, it's downright awesome. And don't worry, we'll keep it simple and straightforward.
Who Are We?
First things first, let's talk about us! We're a bunch of working couples in corporate jobs, many with young kids running around. Our days are filled with meetings, deadlines, and all that grown-up stuff. But when the evening rolls in, it's time to unwind and have some fun!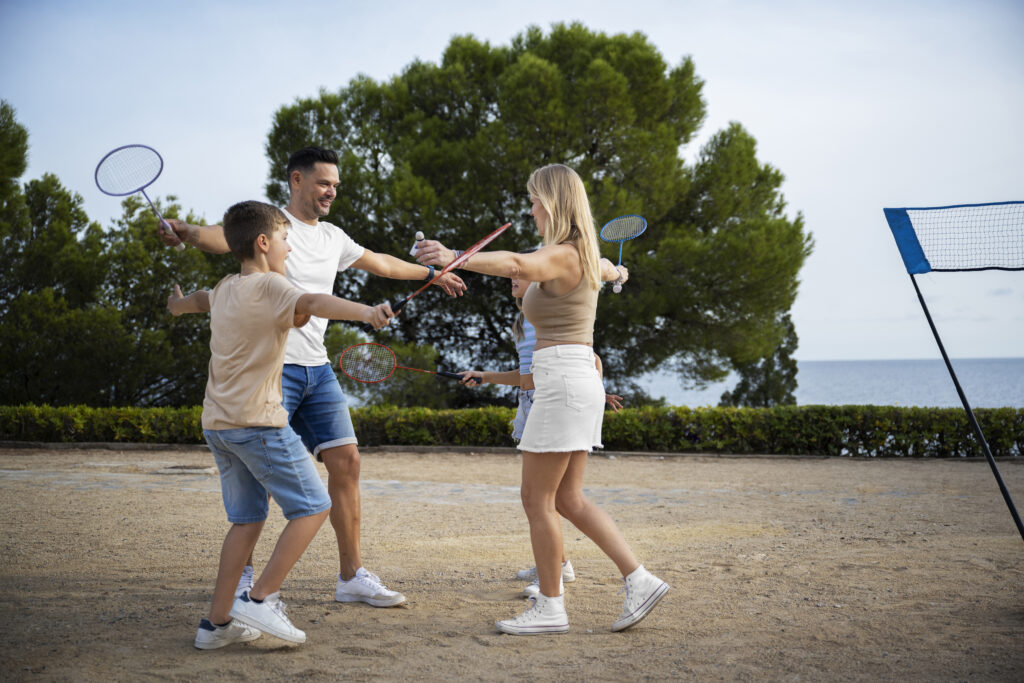 The Magic of Three Courts
Imagine just one badminton court – it'd be like trying to fit an elephant through a keyhole. But with three courts, things are different.
Steering Clear of Overcrowding
Ever tried booking a badminton court in the city? It can be a hassle. But with our three courts, the chances of them being overcrowded all the time are nearly non-existent. Let's do some basic math here.
We have 894 apartments, and it's safe to assume that at least one person from each family is interested in playing badminton. So, we've got 894 potential players.
Now, here's the key: not everyone is hitting the courts simultaneously. Some of us are early birds, starting our games at the crack of dawn. Others prefer to play during lunch breaks when the sun is less scorching. And, of course, there are those who relish the cool evenings.
So, during peak times, let's assume that 10% of those interested want to play. That's around 90 players. But remember, we're not all there at the exact same minute. Over the course of an hour, it might be around 4-6 folks per court. Now, that's comfortably spacious!
Even on weekends when more of us are free, and the courts might be busier, it's still far from crowded. With just 8-10 people per hour per court, you'll have plenty of space to enjoy your game without feeling like you're in a rush-hour traffic jam.
Family Fun Time
We mentioned those young kids earlier, didn't we? Having three courts means families can play together without feeling like they're taking up all the space. It's a perfect opportunity for parents to bond with their kids, teach them the game, and create memories together.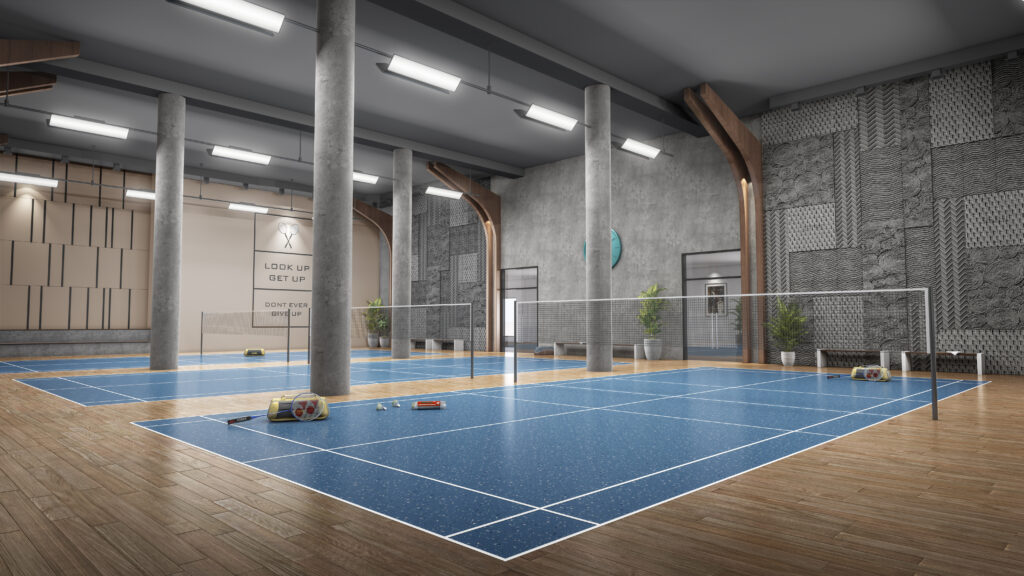 Maintaining Equipment and Courts
Let's not forget about maintenance. With three courts rotating in use, they don't wear out as quickly. That means fewer repairs and downtime, and more time for us to enjoy a game or two.
Conclusion
So there you have it, folks! Our three badminton courts in this high-rise gated community are more than just good – they're a win-win for everyone. We get to stay active, socialise with our neighbours, and enjoy quality family time. Plus, with some simple calculations, we've shown that overcrowding isn't likely to be a problem.
So next time you grab your racket and shuttlecock, remember that we've got a pretty sweet deal going on here. Let's make the most of it and keep smashing those birdies!
Check out our projects ASBL Spire, ASBL Springs, ASBL Spectra and the newest ASBL Loft